I don't care what size your are, what lumps and bulges you have. My main goal with boudoir is to promote body & sex positivity and showcase people of all shapes, sizes and ethnicities. The human body is a work of art, display it like one!
I offer in-home sessions, sessions at my in-home boudoir studio, outdoor sessions, and multiple times a year have boudoir marathons at high-end rented out locations.
Be a storm- not the kind to run from, but the kind to chase.
Boudie Community
Please join my Facebook group! This is where the majority of my boudoir images are shared. More than that, it's an amazing close-knit community of women who uplift and encourage each other. I would love for you to join us. This community is now set to secret so please fill out the contact form and request to be added! I do this to keep the community as safe and confidential as possible since some ladies opt to only share their images in the group.
Boudie Blog
Get to know me, see complete sessions, behind the scenes photos & more! Read blogs on sessions and client testimonies, as well as featured work by other boudoir photographers & general updates.
View My Public Gallery
The images you see here are NSFW so view at your own discretion. All the images you see I have been granted permission to share!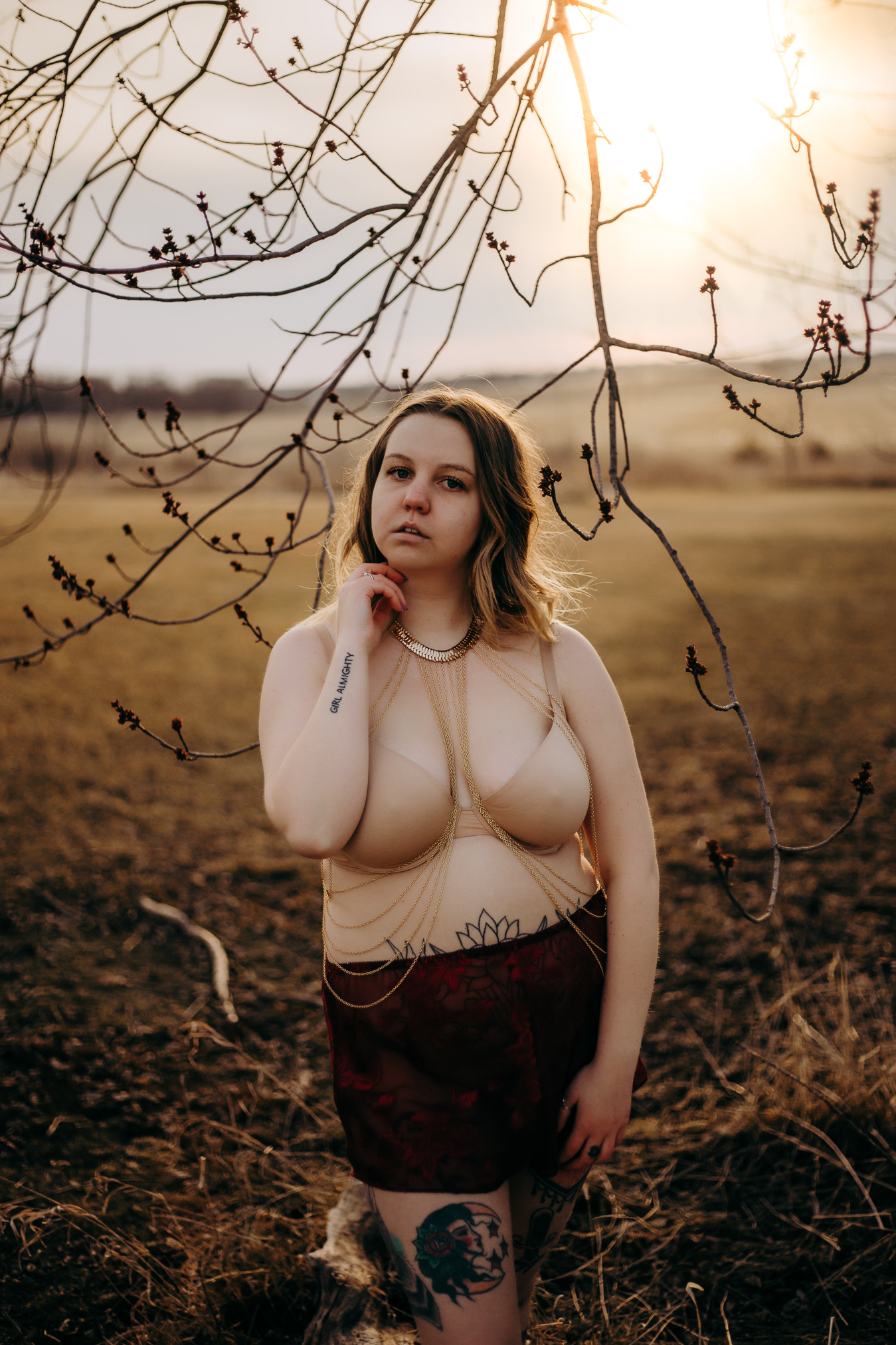 Why should you hire me as your boudoir photographer?
From first inquiry, to when you get those beautiful prints in your hands, I make your experience as fun and easy as possible. I do my best to make my ladies feel like a million bucks!
As an Advocate for Body Diversity I promise to provide a safe, non-judgemental space for all body types and to challenge cultural and societal beauty ideals. I promise to celebrate a wide variety of body types, colors, ages, ethnicities, genders, abilities, sexual orientations, religions, classes, and other human attributes on my website and within my social media in an attempt to improve the variation of body types that we standardly see in the photography industry/media.